MAG 424W3 Review | One of the Best IPTV Box. If you are looking for an IPTV set-top box, then you will be having a lot of options. But before you make a choice, read this recently launched MAG424/W3 by Infomir review as it has everything that you should look for in your IPTV set-top box.
If you are not searching for IPTV set-top boxes, then you have probably heard about Infomir IPTV units. Infomir MAG boxes are a well-known name among users when it comes to streaming owing to the performance and efficiency this brand has ensured in each update.
MAG424/W3 is an updated version of the previous model MAG424. It has built-in Wi-Fi, an improvement not present in base model MAG424, and provides 4K and HEPC support. In addition to this, the fast processor enables you to stream anything without any trouble. This amazing launch is full of features and specifications that you can avail of at an affordable price. Let's get into the detailed review of MAG424/W3 to make everything clear.
You may also like:
MAG 424W3 Review
As mentioned before, it is an updated version of the previous model. But Infomir has made some really good modifications to give you a delightful experience while streaming your favorite content. The built-in Wi-Fi addition is a huge plus point over the base model. The Wi-Fi is dual-band and enables you to stream channels of 2.4GHz and 5GHz frequency.
Moreover, as per Infomir's tradition this MAG box comes with easy to operate menus and settings. You can easily connect it to the internet and find the channels of your interest.
Design 
The design of MAG424W3 is pretty much similar to the previous MAG boxes. Most of the Infomir IPTV set-top boxes have this visual style which helps people to identify them quickly. Although the design hasn't changed much it is quite impressive to grab your attention.
The nicely build box has the same red ring to complement the remote, with the same red ring, which makes the design even more astonishing. The remote buttons are soft and easy to press. MAG424/W3 with this high-build quality is quite lightweight and features a really good set of functions which makes the product worth it.
Technical Specifications 
After being satisfied with the design, the next thing that you will notice while buying a device is the technical modifications that you get. Well, in the case of MAG424/W3, you will get impressive specifications including well-functioning hardware, software, and high-quality video and audio formats.
Hardware
The chipset that you have in this updated MAG box is powerful enough to handle everything. The Quad-Core Arm processor that works at a speed of 1200 MHz gives a high-performance making the overall streaming of content delightful. The processor operates at 15000 DMIPS which further adds a tremendous value to its worth as it enhances the power and speed. So, you will not face any trouble with the performance efficiency of MAG424/W3.
It comes with 1GB RAM, which definitely will not be sufficient for everyone but still for most people it is enough to fulfill their requirements. Moreover, they have added 8GB of EMMC flash memory that is more than enough that you will need in a set-top box.
Software
The operating system that you will get in MAG424/W3 is Linux. So, if you are a Windows user you will have to be patient in operating it for the first time. But as it is free and quite easy to install and understand, you won't face a tough time. You can easily customize it as per your requirements and it ensures security and stability.
Audio and Video 
When it comes to audio and video quality, a top feature that most people look for, you won't be disappointed by MAG424/W3. It gives a 4K UHD (Ultra-HD) video quality which allows you will see higher resolution and more clear images on the screen. This means you will have a number of pixels that are four times on a 1080p display and give a resolution that is 23 times better than a standard television display.
It provides HEPC (High-efficiency video coding) support and plays HEPC-compressed files. It means you will experience less network load and better 4K content delivery while streaming. You can access a variety of audio formats with this MAG box.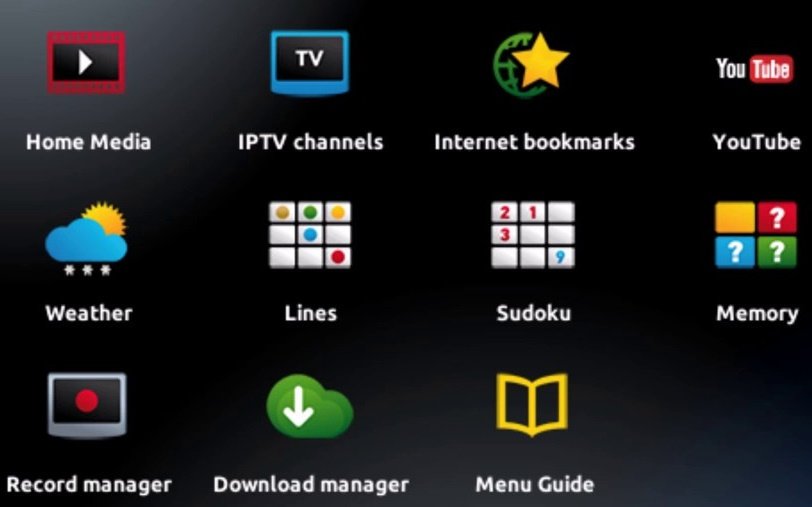 Interface 
You will be really satisfied with the interface of MAG424/W3 as it has all the features that you need for connectivity. You will have a Micro SD support, 2 USB supports (USB 2 and USB 3), Ethernet as well as HDMI 2 support. Also, these features are easy to connect.
Why you should use MAG424/W3? 
In addition to the above-mentioned specifications, you will enjoy a variety of features in the MAG424/W3 set-top box that you can count on while choosing the best IPTV box. And these features include:
High-performance 
The high-performing processor with 1GB RAM makes it quite a speedy device. So, you won't have to deal with much buffering and loading with this IPTV set-top box.
Easy to connect 
You won't face any connectivity issue with MAG424/W3 as it provides multiple ports for connecting any external drive for enhancing storage capacity or a mouse or keyboard for using a set-top box without any trouble. You will have a built-in Wi-Fi module, USB slots, and Bluetooth 4.1 for connecting easily.
Impressive Design  
The design of MAG424/W3 will surely impress you. It has followed Infomir's traditional design that looks great in any interior.
High-Quality video support 
MAG424/W3 is great in providing excellent video quality. With HEPC the 4K video is clear enough than any 1080p screen resolution quality.
Speed 
While you are scrolling through different menus you don't have to face any delay in pressing a button and getting a response on the screen due to the speed of Infomir's MAG424/W3 box. It is frustrating for everyone if they have to wait to load menus. This is a really good update in this version as you will not have to wait while scrolling through icons and loading menus.
Internet and Streaming Capabilities
If you are a person who prefers IPTV boxes with antenna, as most people believe that IPTV boxes with antenna provide a better connection, then don't worry regarding this. Although it doesn't have an antenna the built-in Wi-Fi will provide a strong connection with any drop-in signals. Maybe it will not be as good as most IPTV boxes with an antenna, but it definitely won't disappoint you while streaming your favorite shows.
Do you need to compromise on anything? 
Well while looking for an IPTV box, the things that most people look for are value, power, and efficiency. Infomir's products are well-known for providing all these aspects at a pretty affordable price. All of your major concerns regarding an IPTV box will be satisfied by MAG424/W3. With this, if you have to compromise on some minor things then that's not a big deal.
Conclusion 
Infomir's MAG424/W3 is undoubtedly one of the best IPTV boxes available at present. You have so much to gain and absolutely nothing to lose. The built-in Wi-Fi is a huge upgrade. In addition to this, you will have a powerful and speedy streaming experience with high-quality 4K resolution with HEPC support. It is really easy to operate and provides the best connectivity options. It is a reliable and efficient choice and surely worth the price you pay for it.