This century has given humanity a vast range of blessings in the form of technology. Mesmerizing thoughts, remarkable inventions, and sparkling lights of new formulations are expanding the bag of technology. Diversity and competition go hand in hand; the race of achieving more and being on the top is the talk of the town nowadays.
The world is changing with the speed of light. Inventing and exploring new things has swapped the mindset of humans. We all want to see what is new? What is next? All these queries are inside the soul, and on solving them, a new dimension came forward. The sense of ultimate pleasure in achieving has given man the desire to explore more and more.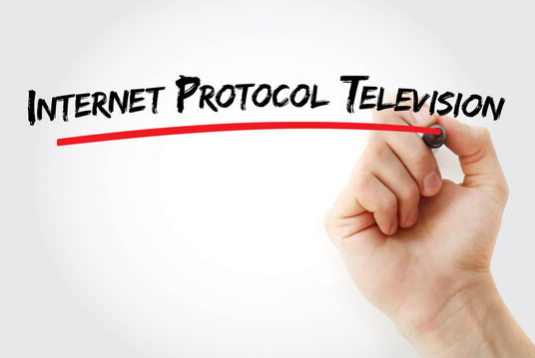 Back in the day, the word entertainment has a definition in different forms. People in the past use to enjoy circuses or game shows. But with the advancement, the entertaining world came on the big screen of our homes. With every passing day, the revolution in this field has taken the game to its peak. We have seen the days of black & white TV, the traditional broadcasting through satellite and antenna. But currently, we are visualizing a whole new facet through the internet.
The birth of the internet has given us a lot of stunning commodities. This big crisscross is developing and changing this world into a global village. The entertaining world has a deep connection with the internet. IPTV is one of the bewildering inventions of the time.
What actually is IPTV
The basic definition of IPTV revolves around the concept of transferring the medium of broadcasting from traditional to advance technology. IPTV (Internet Protocol Television) is an internet-based technology. As we are living in 2020 so, the demands and desires are sky-high. We want to see the world of amusement on a different level.
IPTV is a streaming service under which many service providers are providing their startling content through wireless internet or Ethernet. IPTV streams several channels and Videos on Demands. Some of the services are free, and some of them have charges.
IPTV has beaten traditional broadcasting in many ways. The quality and quantity of streaming channels on IPTV are much higher than regular broadcasting. IPTV is budget-friendly and has given the audience to switch on it from the local system. A survey has mentioned that the cost of traditional broadcasting is 99 dollars per month. It seems to be a burden on your pocket while IPTV is modestly providing many services. It has given you the authority to watch the desired show everywhere, even if your country does not support the content, but you can watch it by using VPN.
Here we will thoroughly explain the system of IPTV
Streaming on IPTV
IPTV service providers
IPTV is a streaming protocol. There are many service providers whose content is sky-high and with zero buffering. We would like to describe some of the famous and most appreciated IPTV services in the USA. They have cost next to nothing with thousands of channels and Video on Demand.
You may also like:
Devices supporting IPTV content
To avail of any of the services, you must have these three commodities. Firstly, the tool through which the subscription has been done. Secondly, a good connection with the server. Thirdly, smooth internet connectivity. These three steps will lead you towards your sheeny content.
Let us discuss the first step; devices supporting IPTV content:
Smart TV
For IPTV best streaming, there is a need for a set-up box or any other device. One of which is Smart TV, it has a built-in streaming system. Let us share the Smart IPTV service for the best results.
SIPTV
SIPTV is another name of Smart IPTV. It is known for its excellent EPG. SIPTV does not have channels itself but gives you access to many channels after subscribing to the desired service. It is an android Application and is already available on many Smart TVs. This program needs some effort in installation.
If you have Samsung Smart TV, then there are two methodologies for installation. Samsung has removed the SIPTV from its functioning. But still, there is hope that you can enjoy your content on Samsung Smart TV. The game of installation is different for Tizen OS and Non-Tizen OS Samsung TV. The installation methodology is also different for LG Smart TV.
 In Short, you must have to see the service you want to enjoy before subscribing to it. Some of the services are not for Smart TVs. So, you have to buy another set-up for the IPTV stream.
Verdict on Smart TV
In short, we will give an honest review of Smart TV for IPTV streams. Smart TVs are not trustworthy in the case of IPTV. Their mechanism responds slowly on streaming content of high quality, slow navigation is also a crucial issue, and the processing of Smart TV seems slightly low while running any of the IPTV content. So, using a Smart TV is not a good option.
Mobile Phone / Tablets
We all have an addiction to mobile phones, and the rate at which a person uses them is a bit high. The whole world is now on our phones. This gadget has replaced several things like calendars, wristwatches, desktop computers, and many more. All the desired content is in your pocket, and internet connectivity allows you to do every single task on your phone. This evolving world is shrinking into a small village of technology.
The role of mobile phones in the entertaining world is beyond exception. There are many gaming applications, Facebook, Instagram, Twitter, and many others. This eye-catching technology has made another bewildering step by connecting the user with an IPTV server on mobile phones. Yes, you can have access to perplexing content on your mobile phones.
Mobile phones and tablets have built-in formulations for supporting high-quality content. Using IPTV services on your mobiles have vital advantages like you do not have to pay extra charges for separate devices, everything is available at any time and any place. The software in mobile phones or tablets has the capacity of streaming the 4K content.
The prime issue in this scenario is that these devices have a small room for your content, which means that you are not able to enjoy content on the big screen. From our point of view, the majority will never prefer to watch movies or series on a small screen. The ease and fun in feasting the content on big screens are way more than on small screens. But this problem also has a solution you can use screen mirroring to attain the best outcomes. It allows you to connect the content with your TV screen wirelessly. We think so that the issue is on resolving terms, as the use of screen mirroring has made the work easy for us.
There is one more discouraging point in the usage of mobile for IPTV streams. You can have access to just small media at a time. There are many services whose applications are not available on mobile phones. So, your command on the content goes on the downward side of the graph.
It is the personal choice of the user to select the medium for IPTV streams. Mobile phones and tablets are the best choices for the community on low-budget. But those who want to enjoy the content of high quality and quantity must have to go for IPTV set-up boxes.
Boxes for IPTV services
Here arrive the original game player in the streaming world of IPTV. The actual purpose of these boxes is to stream the content. Their whole functioning and designs are honestly for streaming content. The above two devices lag in the race of competition when the actual gadget jumps in the contest.
A TV box allows you to watch the content on your big screen. These boxes usually connect with the TV, and through an internet connection, the server delivers the required content. There are many boxes, Android box, Roku, Fire TV, but we will discuss the Android boxes in detail.
What actually is an Android Box
Android TV box runs on the Android operating system, the same order in which an android mobile phone steer. Most of the time, the Android system got the privilege over the Apple Operating system because Apple will support only Apple gadgets, while Android supports different hardware and has price flexibility.
Remember these points before buying any of the TV box:
Software
Video and Audio Quality
Stable internet connectivity
Let us dive in the sea of reliable and affordable Android Boxes:
1. HK1 R1 Android TV Box
This Box is the 'Boss of the Town'. The sleek design and protean shows that it's a game-changer. Let us see what's inside the colossal pool of its features. HK1 R1 has 10.0 Android OS shows that its working potential is up to modern needs and standards. This latest box seems to be a perfect fit for your IPTV streams.
HK1 R1 is reliable, and the graph of compatibility has its existence on the powered Rockchip RK3318 chipset. It enables us to see the live streaming and other shows at 4K resolution. In the case of connectivity, it comes up with a strong dual-band 2.4 and 5GHz Wi-Fi. The storage this box is providing will shock you 2/4 GB RAM and 16/32/64/128 GB ROM; you can have the capacity according to your demands. In short, this box has all the stunning features. So, avail of it if you are a true fan of IPTV service.
2. H96 MAX RK3318 Android TV Box
H96 MAX Android Box seems to be a tough competitor. This simple black box with shiny texture on it has all attributes according to our demand. This box has an Android 10.0 operating system, completely adorned with the latest technology. Its Quad-core processor can stream the content of services like Netflix, Amazon Prime, and many others with no hurdle. The Google play store in this system allows the user to download the applications of their own choice. The storage is 2/4 RAM AND 16/32/63/128 GB ROM, similar to the above box. All of its features are great in streaming content, but in the scenario of heavy gaming this product heats up, and the processing becomes slow. Its price and features; make you think about buying it.
3. X96Q MAX Android TV Box
X96 Max has a 9.0 Android operation system with a Powerful S905X3 chipset. It allows the user to enjoy the stream with high assurance. This box is also for Gamers and seems to be a blessing for them. The storage of this gadget is 4GB RAM and 32 GB ROM, wholly on the standards. This box has low power DDR3, the power consumption is small, and has colossal storage according to today's time. The Wi-Fi connectivity is 2.4G and 5.8G. It will give you a smooth content flow and fully supports the 4K quality content. The addition of IR + Voice remote control does not seem an acceptable choice. The expectations become sky-high after listening about this feature, but the outcome is not according to the desired level. Overall, this box is a good choice for streaming IPTV content.
4. DOLAMEE D5 Android TV box
This android box has several features like 4K resolution, Quad-core processor of 1.5 GHz, WI-FI and Bluetooth connectivity, and 8 GB storage. These perplexing features have already grasped the attention of the audience; one of the stunning features, on the furtherance, is that its price is under 75$ only. If you are a new user, then this gadget perfectly fits you.
5. Globmall X3 Android TV box
It will be fair to call Globmall X3 Android TV box an All-Rounder. Its features are great. Let us have an eye on them. It has a 1.5 GHz Quad-core processor, 4K resolution but lags in storage. The total storage is about 2 GB, which is utterly less, but you can add up more by inserting a 32 GB SD card.
It also has an external remote, giving you full ease to control from where ever you want. One of the specialties of this gadget is that its functions operate on the latest Android OS.
Generic Android Boxes
As mentioned above that the Android boxes have the same operating system as the mobiles. We will call these boxes the small house of power as they are capable of providing the streams of high quality with extreme efficiency. We have seen that the vital purpose of an Android box is to provide IPTV content, but you can also take many advantages from it like web browsing, playing games, and installation of many other office applications.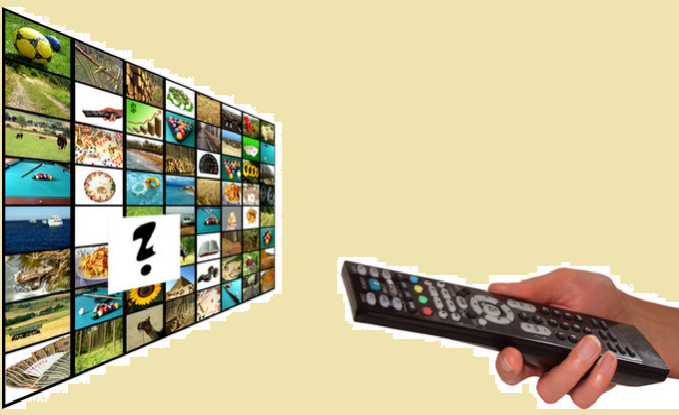 Android TV boxes are the house of entertainment, as they provide a wide range of content with high quality. Android boxes are pocket-friendly, but if you are a true fan of IPTV assistance, then you will invest in an expensive product for better results. Although the quality is not bad at a low rate, the costly device has more features, and the graph of their reliability is much higher.
There is a list of paid and unpaid IPTV services you can avail of the one you like the most. Let us see the list of free IPTV streams.
YouTube
BBC iPlayer
Pluto TV
Popcorn Flix
Ruko TV
Now see the paid ones
HBO now
Netflix
Starz
Amazon Prime
Acorn TV
Both lists do not end here. There are many other services, but the above mentioned are all legal and easily accessible.
The paid services have more content in quality and quantity. You can watch thousands of Video on Demand at any time. It is up to the user to dig completely inside the research. So, before purchasing any of the deals, undergo a thorough review.
IPTV set-top Boxes
There are some companies directly linked with IPTV services. BuzzTV is a big brand and well-known in the field of producing the best IPTV boxes.
You may also like: Best IPTV Boxes of 2021
1.

BuzzTV XRS 4500 MAX
Buzz TV is famous for generating stunning products like X96 4000 and 4500. But now it has launched a new gadget for IPTV streams 'X96 Max 4500'. This gadget is the latest addition to their family. This box has a 9.0 Android operating system, 128 GB Memory, 4GB DDR RAM, Bluetooth LED remote control, Gigabit LAN, and the user-interface is two times faster than the previous ones. This quick interface has doubled the product quality. It has extra efficiency in dealing with multiple apps at one time.
The EPG in it is up to standards, as it helps in keeping the list of movies or channels in a manageable form. Also, it aids in selecting the content. Its updated system has the potential to restore and refresh at high speed. In short, the system performance is exceptionally high. It has a thermal reduction metal base, which aids in lowering the heat if the content of high quality is running. Overall, this product is a complete package and has all the required abilities to run any of the IPTV services.
2. Formuler Z8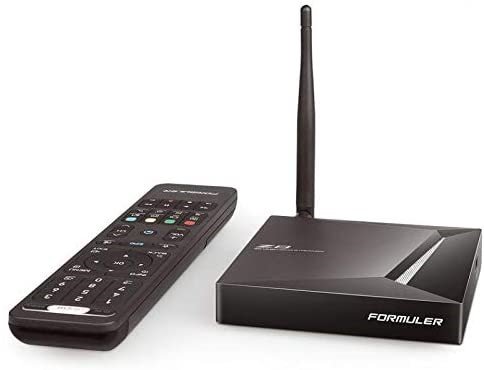 Formuler Z8 is an Android box with a 4K UHD resolution. It is the successor of Z7 as it shares some features with it, but Z8 is the latest device as it has extra features. In the world of competitors, Z8 stood out to be in a prominent place. Its manufacturing is thronged, with bewildering aspects like great speed, no connectivity issue, reliability, high resolution, and supporting software.
There came a new and upgraded system as the competition is sturdy. The competitors have left no stone behind in introducing a high-quality product. Formuler Z8 is an android box and has many features and specialties.
3. MAG/424w3
This small light-weighted IPTV set-top Box has many aspects. Let us dive directly into them. The weight of this compact box is 180g only but can perform like a fine TV box. It has Linux 4.4.35 operating system; MAG/424w3 has a quad-core processor with a Hi3798MV200 chipset. The whole functioning is good and makes the box a sturdy competitor. While it lags incapacity, one GB RAM and 8GB ROM are utterly less, as today's needs are tremendously high when it comes to space. Also, it has 3.0 USB and 4.1 Bluetooth to connect any external device to cope with the storage issue. Overall, MAG/424w3 has the potential to run 4K content even on 1GB RAM. So, it has a prominent position in the market on account of its qualities.
Android TV OS
The operating system on which all the Android gadgets operate should be Android TV OS. The simple Android OS is for mobile phones and tablets, while the Android TV OS is for the big screen. When the content is 4K, then the Android OS fails to deliver the quality content. The devices at low prices work on the operating system of OS Android. But the devices like NVidia shield have Android TV OS. So, the certificate of the Android TV OS should be attached to the device.
We have some stunning boxes of Android. Let us describe and see some of the expensive and worthy products from well-known market names.
Apple TV
Apple itself is a brand and has given a wide range of products. No doubt, Apple TV Box stands out first in streaming quality because of the sky-high quality production. The technology used in it is on the top, so the designs are classy and versatile. You can enjoy the 4K resolution on your screens. This highly upgraded gadget can run programs of high quality because of its extraordinary functioning.
Amazon Fire TV
Amazon Fire TV is famous because of its exception in content like Video on Demand. The whole set-up is unique. You can avail of the maximum of content after subscribing to the Prime offer.
NVidia Shield
Nvidia Shield gives you access to Netflix and Hulu; it also works on the Android operating system. It also acts as gaming consoles and is a blessing for gamers. Nvidia Shield is not a cheap product because of its high specialties the price is high.
Google Chrome cast
This device offers you hundreds of streams on hand. There are two versions of it the first one is reasonable in price while the second one costs a bit more. You can buy the one according to your demand and need. Google Chrome cast has a specialty in video playback options as it allows the user to connect the streams directly from the mobile phones/ tablets.
Killer content on IPTV
There are several IPTV service providers; it is like a pool of stunning content. The number of channels and Video on Demand has changed the whole set-up of Television. Back in the days, we have limited options, but now there are thousands of routes waiting for us to avail of them.
Let us check the diversity in content.
TV shows & Series
The different IPTV service providers have thousands of channels. It is up to you to choose the program of the late '70s or the latest one. You can watch the classic shows of old times without any hurdle. There is also a wide range of content for kids. Nowadays, different series are famous on Netflix. YouTube is a free platform for people to upload content and catch the desired income. The second thrilling aspect of IPTV services is that you can watch the Video on Demand. There are 1000+ movies that you can watch with multiple options you can forward or reverse at any time and can also stop it to watch it later.
Sports Category
Most of the audience enjoy live sports so, IPTV is also providing live broadcasting of sports matches. You can now enjoy football, cricket, badminton, and many other sports. If you want to stay with one sports stream, then you have to pay for that particular one. It is not compulsory to pay for all the live sports streaming.
News Streaming
Back in the day, people used to watch and have information about their state issues. But now you can watch the national and international news on your screens.
Bit Part of Kodi in IPTV World
Kodi is almost precisely a Media Hub. This application has the command on every file from images, videos, audios, or any sort of documents. It is known as a Powerhouse of content because the content is supported and managed by Kodi.
The design of this application is quite simple; it takes help from third parties and enables the user to have access to multiple streams on any of their devices. Kodi is a free application, and usage is easy.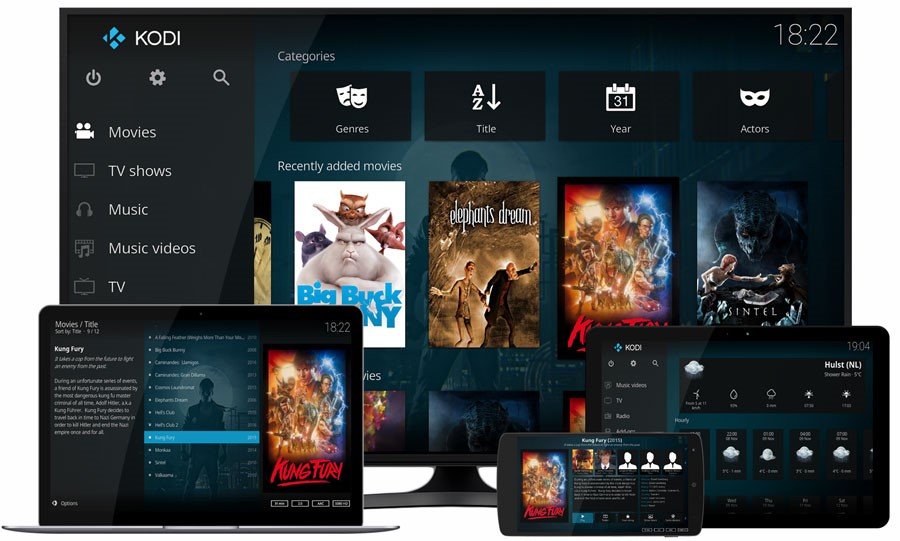 This access is of both free and paid services. This theater software is adequate for local networks and free content.
But for the expensive streams, the efficiency of Kodi lacks behind with everyday us you may see that the quality has gone down. But this cinema of content will form the best combination with premium IPTV service.
Is there any need for a VPN
VPN is usually used to protect privacy. It erases away all the marks of your history. It will become impossible for one to know what is in your browser history.
Yes, there is a need for a VPN. VPN also offers service for those users who want to have access to illicit data; they can use a VPN like PureVPN for high speed and no tracking.
VPN service is like a tunnel in which no one traces you. Your ISP, Hackers, and Government Censors are not able to see inside the tunnel when you are using a VPN. Pure VPN is providing its services for IPTV service providers. If you want to enjoy your program while you are traveling in a country that has no access to IPTV, then you can use a VPN to have a firm connection. USA IPTV services, which are under the illegal badge, become accessible through VPN.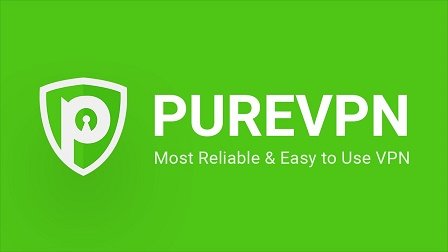 VPN boost up the speed of connection and reduces the buffering. This tunnel helps you to resolve the privacy issue and gives you peace of mind.
You can check on the desired VPN services. We have mentioned the best, which shows remarkable performance while using IPTV service. You have to pay a little per month, but this will help you a lot with privacy.
Customer Care
Most of the streams of IPTV service providers have their website for queries and customer care. They are available 24 hours and gives you the surety in solving your issue within the above written hours. Customer care service is smooth and perplexing.
Final Verdict
We have seen that IPTV has changed the perception of traditional broadcasting. Back in the days, the cost of local TV cable was high, but now with the advancement in technology, there are multiple options at an affordable price.
In this article, we have seen different devices and their capabilities of handling IPTV services. To run an IPTV service is not an easy job. Smart TV seems to be out of this race, while mobile phones hold the second position. The top one is IPTV set-top boxes. You can purchase any of the below according to your requirement.
Many devices have an Android operating system, the same operations as a mobile phone. But some of them have their working mechanism and operating systems. We will prefer to use the Android TV box as its hardware is friendly with many other devices.
Before buying any of the TV gadgets for IPTV, make sure that it matches your needs.