Note: BestCast is not accepting new subscriptions; You can check the best alternatives from the below-mentioned articles.
Are you looking for a reliable, buffer-free, and budget-friendly streaming service? Then you are in the right spot. Now, we will share our thoughts about an IPTV service provider known as BestCast-TV. It is one of the best and most remarkable service providers. But the question that arises here is how a service becomes the best one. For this, remember the below points as they will help you in getting the best item.
Quality and quantity of Channels
Wide range of VoD
No buffering
Fast loading
Compatibility with various devices
Pocket friendly
Catch-up & PPV
VPN allowed
These all are some solid points.  You have to appraise yourself before falling into the sea of IPTV service providers. Now, it is time to see how all these qualities befit the latest and most reliable IPTV streaming service.
BestCast TV
BestCast-TV seems like a sturdy competitor in the race to yield the best content at an affordable price. This service provider is known as the top best service provider of 2020. And it shows how effectively the management is working to give access to a diverse pool of content to the audience.
Let us see at the facilities this service offers:
First Look | BestCast-TV IPTV service
As soon as you download this premium application, you will see your home screen presenting a unique and classy look on which there are few buttons. These buttons hold options like movies, trending series, TV shows, and Live TV.
See also: Best IPTV Service Providers for 2023
On the bottom of the screen, you will catch sight of the tab. Having options like Home, Television, channels, TV guide, movies, series, Catch-up, and log out. All of these above choices work correctly without making the system stuck. It has an anti-freezing feature. You can go from home option to movies one or from movies option to series one in the blink of an eye because of its excellent aspect.
Number of Channels
It is time to uncover the most attractive feature of BestCast-TV. It has over 800 channels. You can view the stunning list of these channels by clicking the Television from the remote control. A new page with a bar having different categories will appear on the top of the screen. It has both national and international channels. They have also mentioned the number of channels; from a specific location or genre along with it.
It has 189 USA channels as it includes News Channels, Local, travel, movies, and Documentaries. The sports section has 207 channels. It gives you access to every kind of sports content from local to International. So, the variety of sports is ample as compared to the other ones.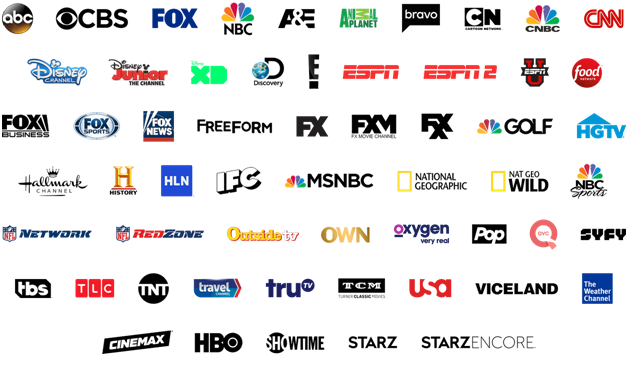 See also: Best IPTV Boxes for 2023
The cardinality of News & Weather channels ranges up to 26. You can have knowledge about every news as the access is over to Fox News, CNN, C-Span, and many others. It has 104 Canadian and 16 kid channels. It encloses all the grouping of content.
There are about 100 local channels. It allows you to have coverage of content from nearby your area. One of the unique channel categories we have observed is the availability of 16 religious channels, which is quite startling. They also have channels for music and 24/7 with 578 Spanish Channels.  The channels are in a tile grid form. So, it will be convenient for you to select the desired one.
VODs | BestCast TV IPTV
You can enjoy more than the 6000 VoD with constant updates. The genre of these movies is extensive as the cardinality. It has horror, action, fantasy, family, and many others. On selecting any of the ones, you will notice that it gives you the options like Watch the Trailer and Play the Movie. So, it will be convenient for you to select the movie by watching the trailer first. The video will load within a second, and you will enjoy it without buffering.
TV series
17000+ TV series with constant updating! It is mind-boggling. You can watch any season and any episode of it without any trouble. It is the real game-lifter feature of BestCast-TV. You can watch comic books, cartoons, anime, reality, and many other series after subscribing to this offer.
EPG & Catch-up
The TV guide will give you the perfect look of EPG. Here, you have two possibilities or options. First, one is to experience the channels in the form of a Grid, and the second one is to look at the Channel with EPG on the side.
You will see the channels on the left, and the other sections show the time according to the location. The green buttons show that they are live at the moment. If you scroll down, you see more channels. So, this how the EPG works in this system.
Some channels give the option of catch-up. But in this application, you can catch up to 60 favorites for seven days. It won't let you miss any of the streams. So, here is its plus point.
Compatibility with Devices
BestCast-TV has left no stone in providing the best of it. It's a friendly service. It shares compatibility with every device like Android OS, Amazon Firestick, Fire TV, NVidia Shield, and Chromecast. So, there will be no issue of compatibility. You can use your phone or tablet for this purpose also.
Price & Multiple Devices Streaming
One of the most staggering offers this service provides is its access to stream differently for five different devices from a single subscription. This offer is also for free-trail. You can search and enjoy this service for 24 hours on a free trial. Free trial of 24 hours having all the facilities as mentioned above.
23.99$ for one monthly plan
59.99$ for three months plan
They accept PayPal for purchasing the offer. We will recommend you avail of the 3-months subscription to save about 12$.
Wi-Fi and VPN
We have seen that the speed of the system is up to the standard. There is no buffering or freezing. But there might be some retardation so, don't blame the service for this. It might be your Wi-Fi's weak signal strength. They recommend having at least 15-20 Mbps per device for the smooth flow of content. So, a strong Wi-Fi connection is a need in this case.
Well, we will personally recommend you to use VPN. It has several benefits. It will hide you to hide your IP address and allows you to enjoy the content in the region where the service is not accessible. The clouds of doubt about the legality of the service providers are still in the air. So, using a VPN will keep you on the safe side.
See also: 3 Best Android TV Boxes Under 50$
Our Review
We have found this service to be the best one in 2021. BestCast-TV has to work a bit more to increase the number of channels. Otherwise, all of its attributes are bewildering and on the point. It will be harsh to point out any mistake from this service as their efforts and work are proving themselves in the market.